Epoxy
Flooring Contractors Services
Divine Flooring is recognized for providing latest & unique, epoxy flooring services in Delhi. Epoxy flooring is usually used in industrial areas where goods are handled in specific spaces, like warehouses, production lines, loading bays, and compressive loads are generated by the movement of goods on trucks, pallets etc. This cost-effective flooring is also required by reputable organizations in order to provide a clean, pleasant and world-class look to their workstations, residential complexes and shopping arcades. We are one of the renowned provider of epoxy flooring contractors services & epoxy floor coating services.
At Divine Flooring, we understand the importance of epoxy flooring services in the industry so work dedicatedly to offer the finest epoxy flooring services in Delhi India. Backed by skilled and experienced professionals, we are focused on quality approaches and help meet your needs of hour. Our professionals firstmaintain the pre-defined quality standards for the services and products and conduct quality check at every step. In addition, we procure raw materials from reliable vendors to create a firm base for the quality of our manufactured products.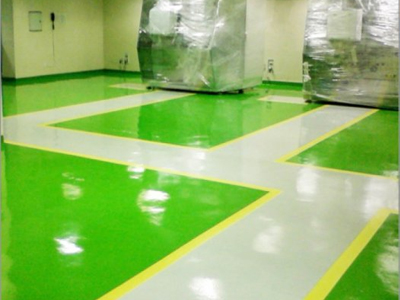 Epoxy
Flooring Services
If you are looking for the provider of epoxy flooring services in india, then Divine Floorings is the right name to be.
We serve diverse industries and let our clients have a clean, oil-proof and non-slip flooring system that ensures strength and safety, combined with enhancing ability to improve workflow and productivity.

Having in-depth industry expertise and trained workforce, we are able to accomplish the task in minimum time without comprising on the quality of flooring.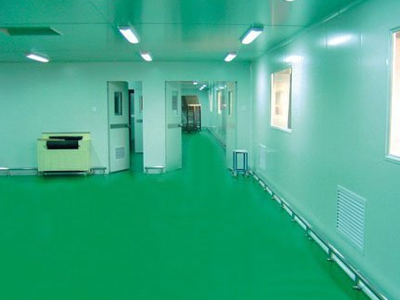 Wide
Reach
Poised to become the industry leader, we provide our services in a broad networking area. Whether itís Utter Pradesh, Uttrakhand, Punjab, Haryana, Delhi, Himachal Pradesh, Rajasthan or Bihar, we are known as a leading supplier and service provider of epoxy flooring services.

In order to deliver service of international level, we incorporate Unique Technology combined with special machined in order to finish the work on time.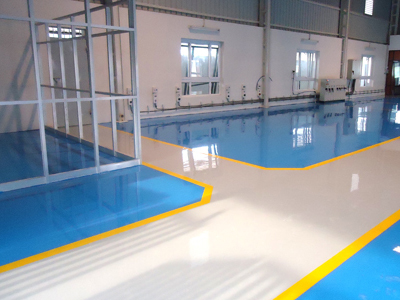 Heavy Duty
Epoxy Flooring
At Divine Flooring, you get epoxy floor coating services, heavy duty epoxy flooring that withstands high impact, heavy loads, and extreme abrasion.
We know that without proper industrial concrete floor systems, your floor is prone to buckle, crack or crumble. Which is why, we install heavy duty epoxy flooring and coatings that give your surface the strength it requires to stand up to heavy use and extreme pressure.
Our flooring systems ensure your slab to be protected in harsh conditions and letting you keep worriless about the integrity of your flooring.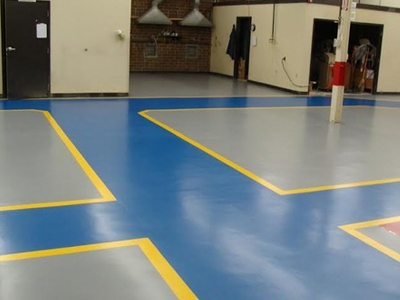 Epoxy Floor
Coating Services
Do you know whether your concrete slab is an integral part of your facilityís structure? Yes, it is. It is not justthe figure of your substantial investment, but is also the base for your entire space.
If you choose the right floor coating for medium duty flooring, you invest for the service that keeps all your facility last longer.
Divine Flooring system ensures exceptionally quality strength, high resistant toppings, unique abrasion resistant and easy wash ability. We are one of the famous provider of epoxy floor coating services from Delhi India.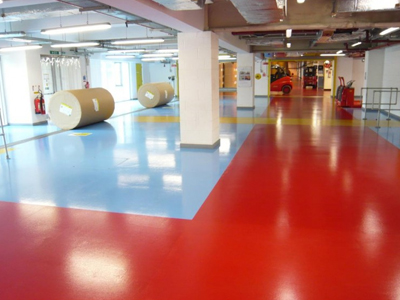 Epoxy
Primer
In case, you are priming over body filler, bare metal, or even existing sanded finishes, then epoxy primer is groundwork for your paint job.
We have epoxy primer that has ability to eliminate the needs for self- etch primer. It makes a great sealer coat as well.
It lets you have a cleaner, healthier and more pleasant place for your employees to work in and for your clients to be impressed with.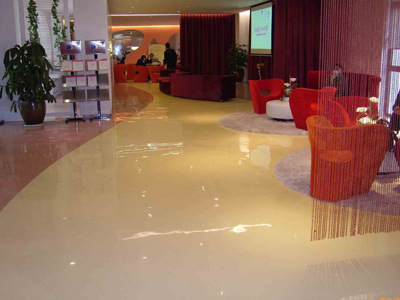 © 2017 Divine Floorings Systems | Website Designed and Promoted By keywordindia.com